Registered Nurse Travel Jobs in CA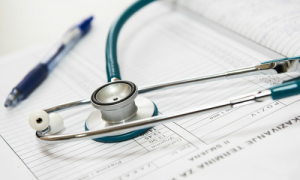 How much can I earn?
You can earn $1400 to $3000+ gross per week! We have a wide rang of packages and pay. This is determined by you experience, area, facility, tax free stipends, hours per week, and the most important is start date.

Travel Nurse Jobs in CA
What areas of CA?
We have 11 local offices in California for Travel nursing jobs. RNjobsincalifornia.com  staffs the whole state of California in all hospitals and settings. Apply today to find out more about travel RN jobs in CA.

How soon can I start?
This depends on how fast you can get a CA RN license, Interview times, and paperwork. Our Rn staff and HR can help expedite the process of facility paperwork by communication and online forms. (Avg 3 weeks)

RN Travel Jobs in California
Registered Nursing Jobs California
Registered Nurse Travel Jobs
Here are some benefits that you should ask about: 12 local California Offices – Customizable Pay Packages – License Reimbursement – Weekly Pay – Insurance Benefits First of the month – 24/7 Customer Service Line – CA Travel Nursing Jobs
Why Travel as an RN in California
Most RN's like to travel because they like freedom of location and pay. Most like to meet new people and learn from different RNs. Reach goals or just have fun. Travel options are up to you. We will work together and find the most relevant opportunities as an RN Traveler in CA
Fill out the form on top of this page. Name, Email, Phone #, and tell Us a little about your self. Start Date, Experience, Active Lic, Location, Setting, Pay, Ext..Then email your resume to apply@rnjobsincalifornia.com. One of our experienced staff will contact you with in 24 hrs to discuss further or set up a time to interview with a relevant opportunity in California. This process is fast so be ready!

First Serach For Registered Nursing Jobs Now
First search our updated RN Travel Jobs in CA page. If you see a relevant opportunity; fill out our apply form. A member of our California staffing team will reply with in 18 hrs. Be ready to send your updated resume, fill out a skills check list, and application. Please check the next page for all updated RN positions.

RN Jobs in CA
Submission and Interview set up
Once your team member receives your Resume, skills checklist, and application, we will be ready to submit you for a phone interview. This process is fast so be ready to give open availability times for phone screen. Once interview happens; call you team member to finalize assignment. Start date will be finalized and paperwork with be done in a timely manner.
RN Travel Jobs In California
You are on your way to next assignment!
The final step is for us to review and finalize all credentialing with facility and have everything ready for your first day! Your personal team member will be in contact with you from step one to end of assignment agreement. Good luck and feel free to contact us now with any questions…
Registered Nurse Jobs in CA
© 2021 RN Jobs In California